THE
SEVENTY FIFE YEARS

OF YACHT BUILDING SPEAKS VOLUMES
Passion, expertise and high quality
C-Yacht stands for passion, expertise and high quality. Since more than 75 years we guarantee perfectly finished and oceangoing ships. Our shipyard at Dutch Heereveen will build your yacht exactly according to your wishes. While doing so, we only use the best materials and apply the best proven techniques. From the moulds right up to the carefully finished interior made of teak wood: At C-Yacht, your entire yacht is produced locally, at the same shipyard. Passionate sailors and other water sport experts continuously contribute to the development and production of our fantastic ships.
Dutch pedigree
The secret formula of our successful shipyard? We highly value ergonomics and will always ensure that your yacht is a perfect fit for you. You will notice that especially when sailing: Handling your ship will be very easy. Everything you need is close within reach – not only when the ship is berthed but also out on the water. We carefully elaborate the details. And every ship that leaves our shipyard is built by craftsmen who are seasoned sailors themselves. They know much about living aboard a sailing ship, out on the water. When choosing a C-Yacht you choose liberty in its best possible form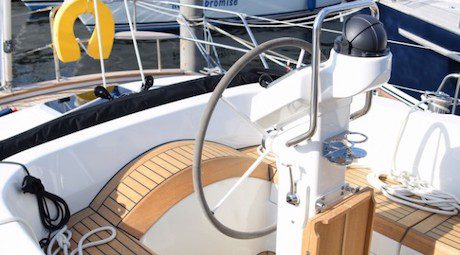 Sell your boat
Do you want to sell your boat? We can take care of the entire sales process.
More information 
What are our Hours of Operation?
Sales Department
Mon:
9:00am - 5:00pm
Tue:
9:00am - 5:00pm
Wed:
9:00am - 5:00pm
Thu:
9:00am - 5:00pm
Fri:
9:00am - 5:00pm
Sat:
closed
Sun:
closed