Thanks to the prime location in the Netherlands, our sales harbour easily accessible.
We have our own sales harbour in Marina Lelystad. Because of this service is never far away.
And because we make every effort to satisfy C-Yacht sailors, we are there to help you
with any questions or problems. Thanks to our nearly seventy years boat building experience
and our highly experienced staff a solution is never far away. If you have a problem or a
question about your C-Yacht call us or make an appointment in Lelystad.
No matter how well we build our boats, every boat needs maintenance.
For this you should use the best original parts. We are happy to advise you about thebest choice of parts to use. We like to keep in touch with our owners and appreciate their feedback. It helps us to build our boats even better. We do our best to help you as much as possible.
Are you looking for a specific part? Send us an e-mail with an exact description of what you need. Include the type of boat and the year of build/build number. It is often helpful to include a few photos.
We have a lot of parts in stock so that we can help you on your way even faster. Furthermore, we have all the moulds for parts such as rudders, bearings and covers and through the years.
Contact us and repair your boat with original parts!
Manuals
Download various manuals: User manuals for Yanmar engines or
user manuals for Seldén masts in English or German:
"No matter how well we build our boats, every
boat needs maintenance."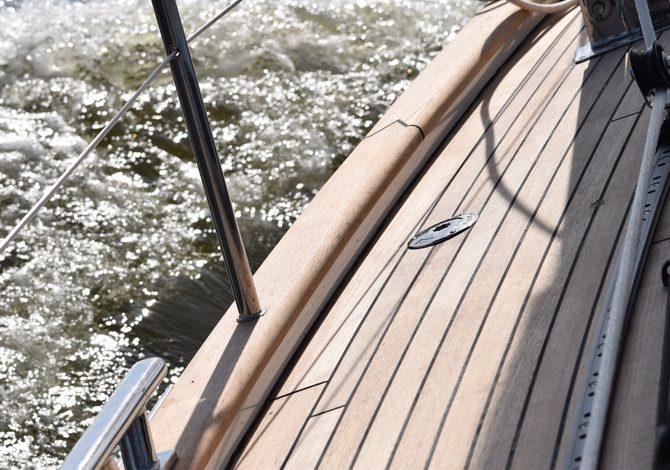 Teak maintenance
Teak is a natural product that has a naturally high lime content. This makes teak naturally "oiled".
Maintenance tips:
– never use a hard brush for cleaning
– never use teak oil for maintenance
– never use a high pressure hose
– clean only with a soft brush and mild soap
– cleaning with salt water is preferred
Rudder bearings
Do you suffer from a heavy steering or play on the rudder stock. Probably the rudder bearings need replacing.
All rudder bearings for Compromis and C-Yacht are made of Delrin. Most rudder bearings are made of moisture-sensitive nylon but, despite the high quality material, the rudder bearings are subject to wear. Change your rudder bearing in good time only using original bearings.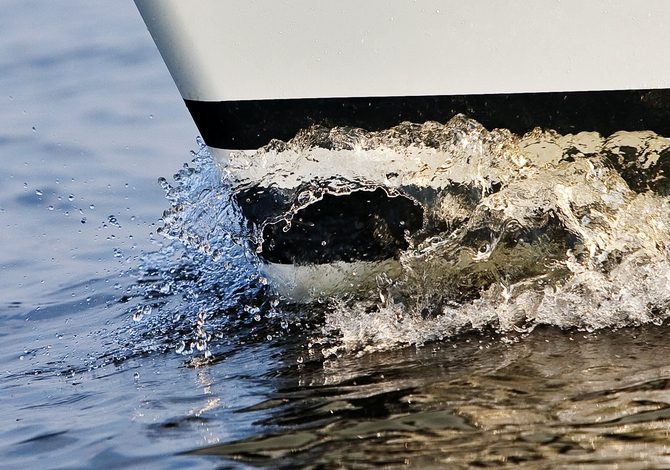 Gelcoat maintenance
Attention: your gelcoat surface needs regular maintenance. The darker the colour, the more necessary it is. Wash your boat several times a season and use a mild boat shampoo. When rinsing use lots of water to wash away sand and salt deposits.
Wax your C-Yacht twice a year. For this use only boat wax. For the hull use Teflon, for the deck use normal boat wax.
Winter checklist
To help you as reminder, hereby a checklist
for the most common winter works. Easy to have it on board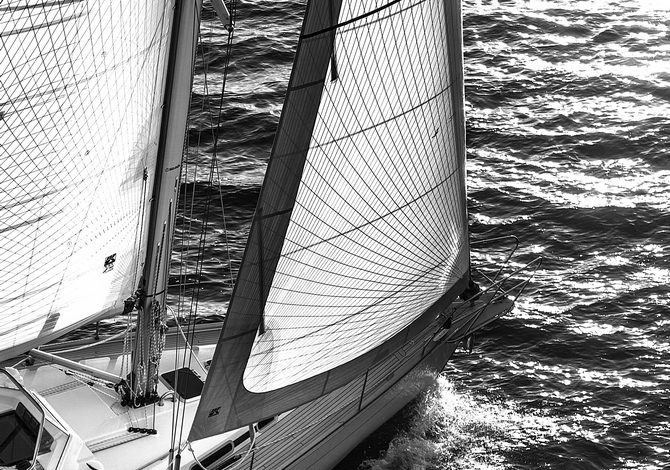 Rigging:
Considerations/facts
Every year check for:
– Corrosion
– Nicks
– Broken strands
– Locking bottle screws by means of split pins
– After 15 years do a complete health check of your entire rig
Take care for correct mast trim, this ensures a long lifespan and a better sailing boat. See also mast trim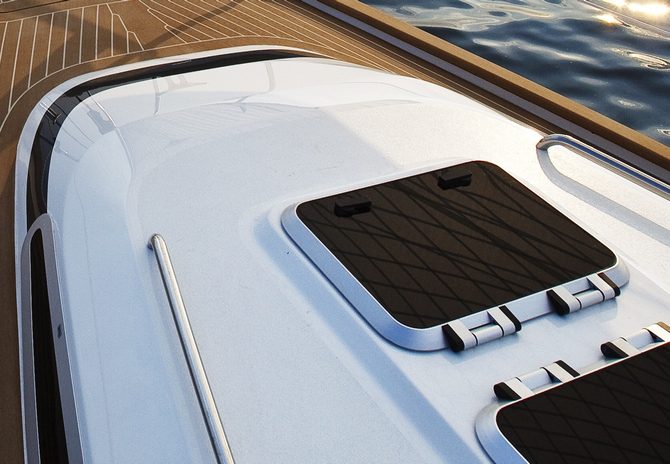 Gelcoat damage:
When you make gelcoat repairs, use only original C-Yacht gelcoat. Especially when you are using a colour.
– When working with gelcoat make sure it is between 15 and 20°C.
– Remove loose flakes
– Mix a small quantity of gelcoat with 2% hardener.
– Caution: hardener is very dangerous for the eyes.
– Carefully apply the gelcoat onto the damaged surface with a brush.
– After about 20 minutes sand the surface smooth using 100 grit sandpaper.
– After curing for approximately 3 h, sand it again 1200 grit sandpaper.
– After this polish with a polishing agent.
– Finally, wax the surface for added protection.
'Years of experience'
The sails delivered by our main supplier are of top quality. The sails can
be made to meet customer requirements and are available in several versions.
Years of experience and many sea-miles under all conditions have contributed
to the development of our sails. Our sails have a long lifespan, are quick
and easy to trim and have an optimal performance.
For prices please contact our sales office in Lelystad..