Open house days at C-Yacht.
at the event called 'Flevo Watersport Experience Lelystad'.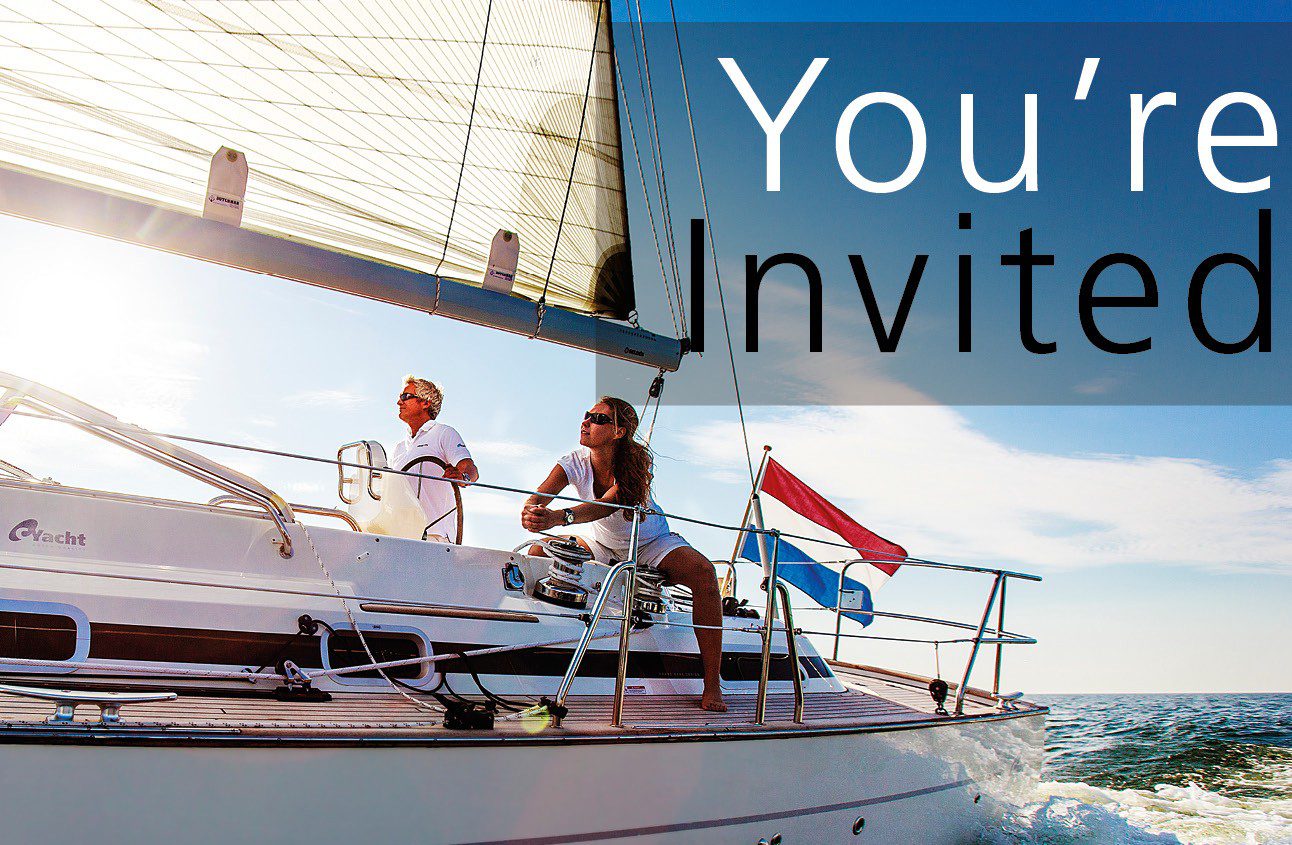 On 30 April and 1st of May C-Yacht will have two open days, as participant at the event called 'Flevo Watersport Experience Lelystad'. Location is our Flevo Marina.

During this 'Watersport Experience Lelystad' C-Yacht will be open. And you'll be very welcome to enjoy some snacks and drinks with us and have a look at our beautiful ships.
You'd like to bring your family with you? Good idea! We also have something for our young sailors. In other words, reason enough to come over and visit us…. Our professional team will be happy to let you test one of our model ships or a pre-owned one, completely non-binding.
– Free entrance
– Free parking or, if you arrive with your ship, free overnight mooring at the Flevo Marina during the event.
– For the entire family
– Experience water sports from the terrace or near one of the food trucks
– More than 16 different companies will participate at this event. You'll find Live Your dream, sailing instruction, a short variant of the beloved Dutch Schuttevaer race (sort of a triathlon, a mix of sailing, cycling and running), Optimist sailing, surfing, water chalets and more.
---
Would you like to stay overnight at the Flevo Marina, for free? Then register now!
---
All participating
companies
:
Flevo Marina b.v. Skipswinkel, Yachtservice & Refit, supboards e.d.
Team Heiner Mini Schuttevaerrace (zondag 1 mei)
C-Yacht Zeiljachten,  nieuw en gebruikt.
Flevo Sailing Yachtcharter  (Zeilles, vaarles, lezingen e.d.)
EYN Jachtmakelaar verkoop van gebruikte zeil-/motorboten
Bestmarine verhuur van Waterchalets
Aan ut Water restaurant
Surfschool Paradiso o.a. surfsimulator, boards e.d.
RS Sailing RS Sailingboats
Winner Yachts importeur van Winner sailingboats
Emerald Trading  J 70, Eredivisie Zeilen
Live your dream Stg die chronisch zieken o.a. gelegenheid geeft te zeilen
WV Bovenwater optimisten voor zeilen in het 'bassin'
Jacob Schaap b.v. Volvo cars  
Foodtrucks mobiele keuken
Urker Visspecialiteiten  Baarssen Verkoop van o.a. gerookte vis  
More information: http://www.flevomarinawatersportexperience.nl/