Safety first
C-Yacht keeps safety a top priority. We strive to make sailing more pleasurable and safe at the same time.
"Higher safety means that you can enjoy life aboard your ship much more, without worries."
Everything we do is designed for the people aboard. That's why our way of thinking is focussed on finding the optimal balance between relaxed, pleasant living and safety aboard. And we are proud of our developments regarding construction, ergonomics and the top quality materials built into our yachts.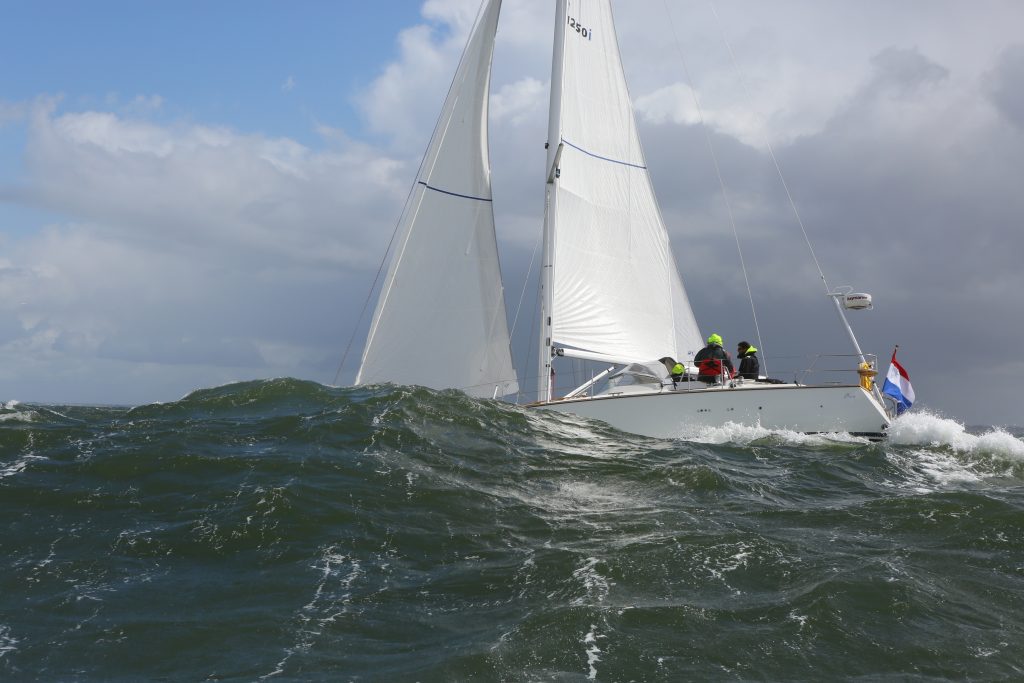 C-Yacht 1250i, Wind force 8, North Sea, 20 miles offshore at IJmuiden
Here is a quick overview:
CE-A certified
Hull and deck completely built as a sandwich type of composite construction
Extremely strong and thought-out keel box construction
Double collision bulkheads
A ballast ratio of >40% as standard
Lightning conductor via a 3-point system
Automatic fire extinguishing system
Completely in Vinylester, with quadraxial and biaxial fibreglass reinforcements
A bilge with double bilge pump, for a quick removal of water
All closing elements made of stainless steel
Rudder post made of stainless steel, Jeva rudder bearings with double sealing
Automatic closure system for the entrance hatches in case of capsizing
Complete handling of the sails from the cockpit.
Curious to learn more? Here is more information.